Landscaping Equipment in Spring City, TN
For decades, since 1967, T & M Lawn & Garden has provided the best in lawn and landscaping equipment sales and service. We sell mowers and other small engine equipment from proven brands, and can service anything we sell—and some things we don't! Our team will provide dedicated support, alongside quality and reliability, to ensure your equipment works and that we've earned your trust.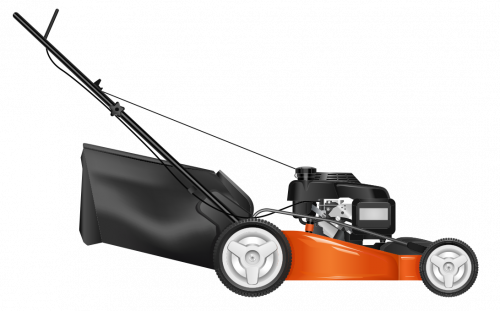 Mower and Lawn Equipment Sales and Service
The secret to a job well-done is having the right tool. But that tool also needs to work properly to provide the best possible results. If you've got lawn and landscaping equipment in Spring City, TN that's not performing like you need it to, T & M Lawn & Garden is here to help.
We've been providing service, repair and support to problematic tools and equipment for more than 50 years! We haven't met a mower, trimmer, blower, chainsaw or other small engine we couldn't fix and get running again. In fact, we're proud of our local reputation for providing exemplary service for most outdoor tools—whether you bought it here or somewhere else. Our team of dedicated techs will put your equipment through its paces to identify the problem, fix it and make sure it holds up to the rigors of outdoor work.
If the time for lawn and landscaping equipment repair in Spring City, TN has passed and you need something new to pick up the slack, we're your partner for sales. Our inventory is packed with reputable products from industry-leading OEMs. Best of all, we're an authorized service center for every brand we sell. When you buy from us, you'll have lifetime support for that product. From the first job to the very last, we guarantee your equipment will work as hard as you do.
Don't let faulty tools make you work harder than you should. Stop into T & M Lawn & Garden and let us service your equipment with authority.
We'll have you mowing, cutting, blowing, trimming and beautifying your landscape in no time at all.
No one does customer service better than we do! We're on a first name basis with most of our customers and make sure your satisfaction is always a top priority.
Our business was founded in 1967 and we've been serving the tool and equipment needs of customers ever since. We know our stuff!
We're a certified warranty center for all the brands we work with, including Snapper Pro, Wright Mowers, Echo, Shindaiwa and more.
We maintain honest, affordable prices and provide free upfront quotes on parts and service. We'll never charge you more than necessary.
Our expertise extends to a full range of tools, including mowers, tillers, weed trimmers, pressure washers, chainsaws and much, much more.
Get Tools and Get to Work
Whatever your lawn, garden or landscape tool needs, T & M Lawn & Garden is here to solve them. Stop by today for new equipment sales, as well as parts and repair. Contact us today!
---
Providing exceptional landscaping equipment repair and small engine repair services in the following areas:
Spring City, TN
Dayton, TN
Birchwood, TN
Crab Orchard, TN
Grandview, TN
Cold Springs, TN
Crossville, TN
Pikeville, TN
Decatur, TN
Evensville, TN
Sale Creek, TN
Harriman, TN
Melvine, TN
Kingston, TN
Kingston, TN
Philadelphia, TN
Rockwood, TN
Ten Mile, TN
Dunlap, TN
Pleasant Hill, TN